ABC HORIZON hosts "Taiken Day" at OWIS Suntec Campus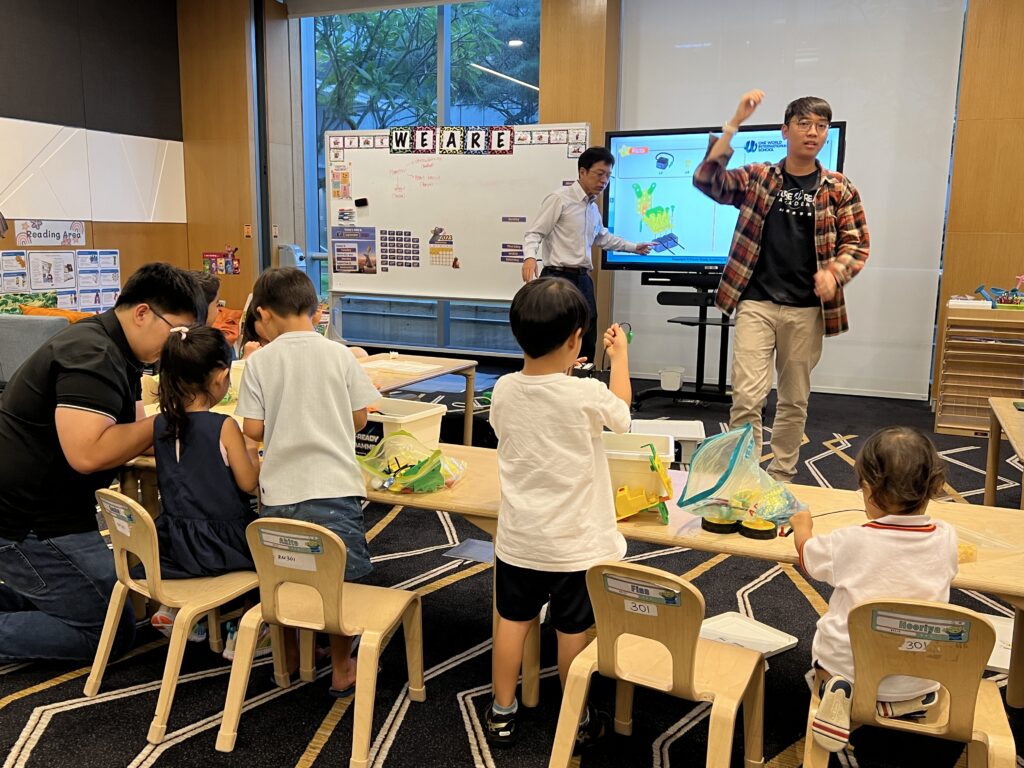 ABC HORIZON held "Taiken Day" at the OWIS Suntec Campus on September 6, following the success of the OWIS Punggol Digital Campus Experience Day in June.
Unlike conventional seminars and open campus events, this is an bespoke event for Japanese residents in small groups, allowing families to see and experience the school firsthand and get to know OWIS from a different angle.
Despite being held on a weekday, this event was again attended by many Japanese families with their children. The children participated in a robot-making workshop to experience STEAM education, while the parents received an explanation of the school and an introduction to the campus from the OWIS principal. Parents who attended the event commented that it was easy to ask questions, that they were glad their children enjoyed the robotics class, and that they learned a lot about the school.
We look forward to continuing to plan and host a variety of events and partner with more international schools to build strong relationships with the Japanese American community and the international school community as a whole. Please stay tuned for further updates on events and our activities.