ABC HORIZON works to promote Toyama at HIS Singapore!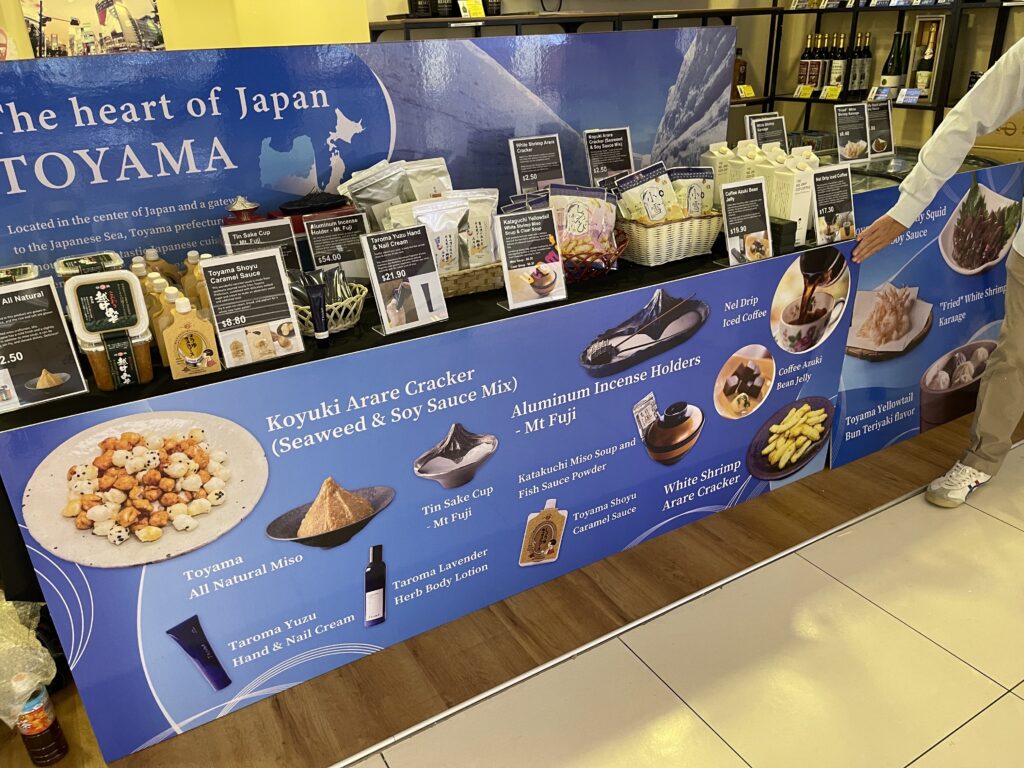 This is the 2nd collaboration between ABC HORIZON and Toyama Prefecture, and ABC HORIZON is proud to showcase a brand-new marketing event – "Toyama: The Heart of Japan" Once again, for the period of September 2023. The event brings in products directly from Toyama, showcasing various items from foodstuffs to cosmetics, advertising to Singaporean locals and tourists.
The event has been an excellent success, with guests visiting the exhibition of Toyama products at HIS Singapore – located at 100AM in Tanjong Pagar. We are always looking forward to collaborating with others on hosting events, big or small. If you are a private company, or government representative looking to host an event like this, please feel free to contact us for more information!