ABC HORIZON announces new Facebook Page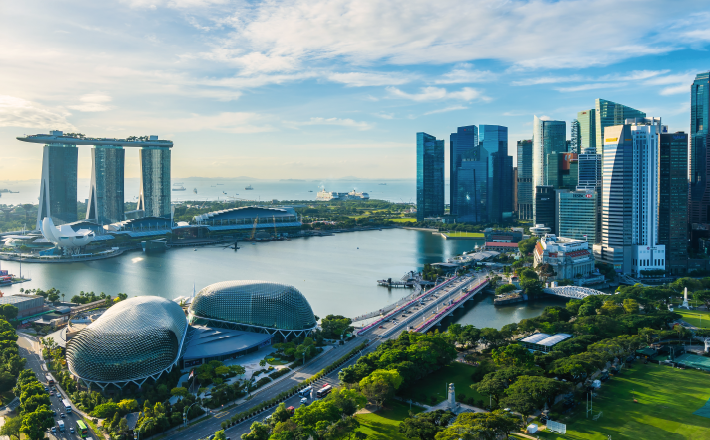 We would happily like to introduce our Facebook page! We will use this page for more customer-focused updates, as well as information regarding specific campaigns and plans related to promotion, and working with our various partners and clients. If you would like to follow us, please check out our page below!
Singapore's Largest International Education Fair!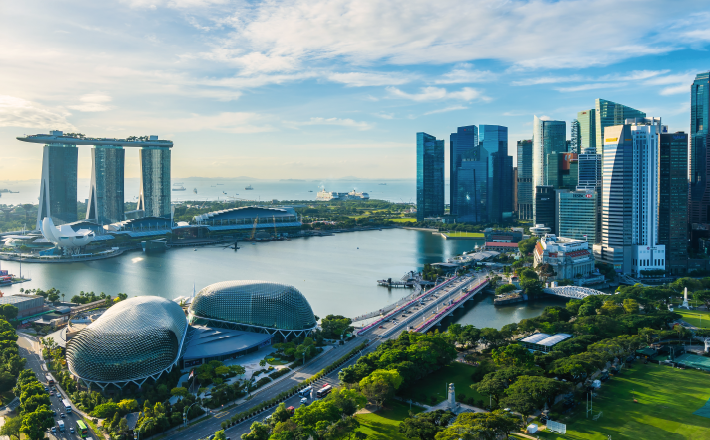 ABC Horizon is collaborating with Spring, a Singapore-based global education information agency, to hold an international school fair.
9 famous international schools in Singapore will participate and we will respond to your questions individually at panel discussions and booths with Japanese translation.
In the beginning, we will send you a video made by our partners at Spring. These videos are essential for you to refer to, such as the merits and considerations of international education, and the points for choosing an international school.
There will also be an International School alumni consultation corner at the venue, where you can ask for a first-hand experience!
<Day> October 28th 2023 (Sat) 13:00 – 17:30
<Venue> Japanese Association Ballroom, The Japanese Association, 120 Adam Rd, Singapore, 289899
Participation and admission is free, and non-members of the Japanese Association can attend. All attendees can receive original goods from Asahi Broadcasting's popular original character on a first-come, first-served basis (Only while stocks last).
<Content>
12:30 – Entry starts
13:00 – 13:10 – Opening hours
13:10 – 14:00 – Talk session by Spring Editor-in-Chief & Deputy Editor-In-Chief (Pre-Recorded)
13:30 – 14:00 – Panel discussion by 1st set of exhibiting schools – Global Indian International School, One World International School, XCL American Academy, XCL World Academy.
14:00 – 14:30 – Panel discussion by 2nd set of exhibiting schools – Australian International School Singapore (AIS), Canadian International School, ISS International, Stamford American International School.
15:00 – 16:00 [Broadcast from Tokyo Hall] Panel discussion "Choices to continue education (including after returning home)" Featuring: Children's Academy Representative Charles Kanussen.
– The "International Education Fair Tokyo" is held on the same day, and at the venue, there will also be an introduction video screening of the inter-school events that will be exhibited in Tokyo.
[Individual Booth Consultation]
13:00 – 17:30 Individual consultation at booth
– There is a limited number of seats in the seminar venue, so in case of a large number of participants, you may have to stand to engage with your schools. Please take note of this in advance.
Place to pre-register
https://forms.gle/5ZTMrWUWLUzUTujV9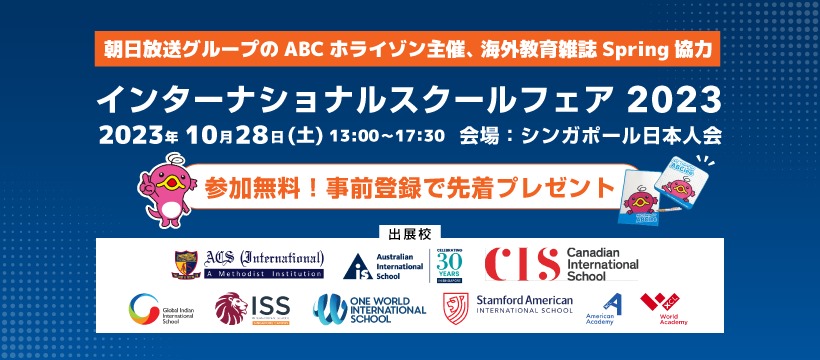 ABC HORIZON works to promote Toyama at HIS Singapore!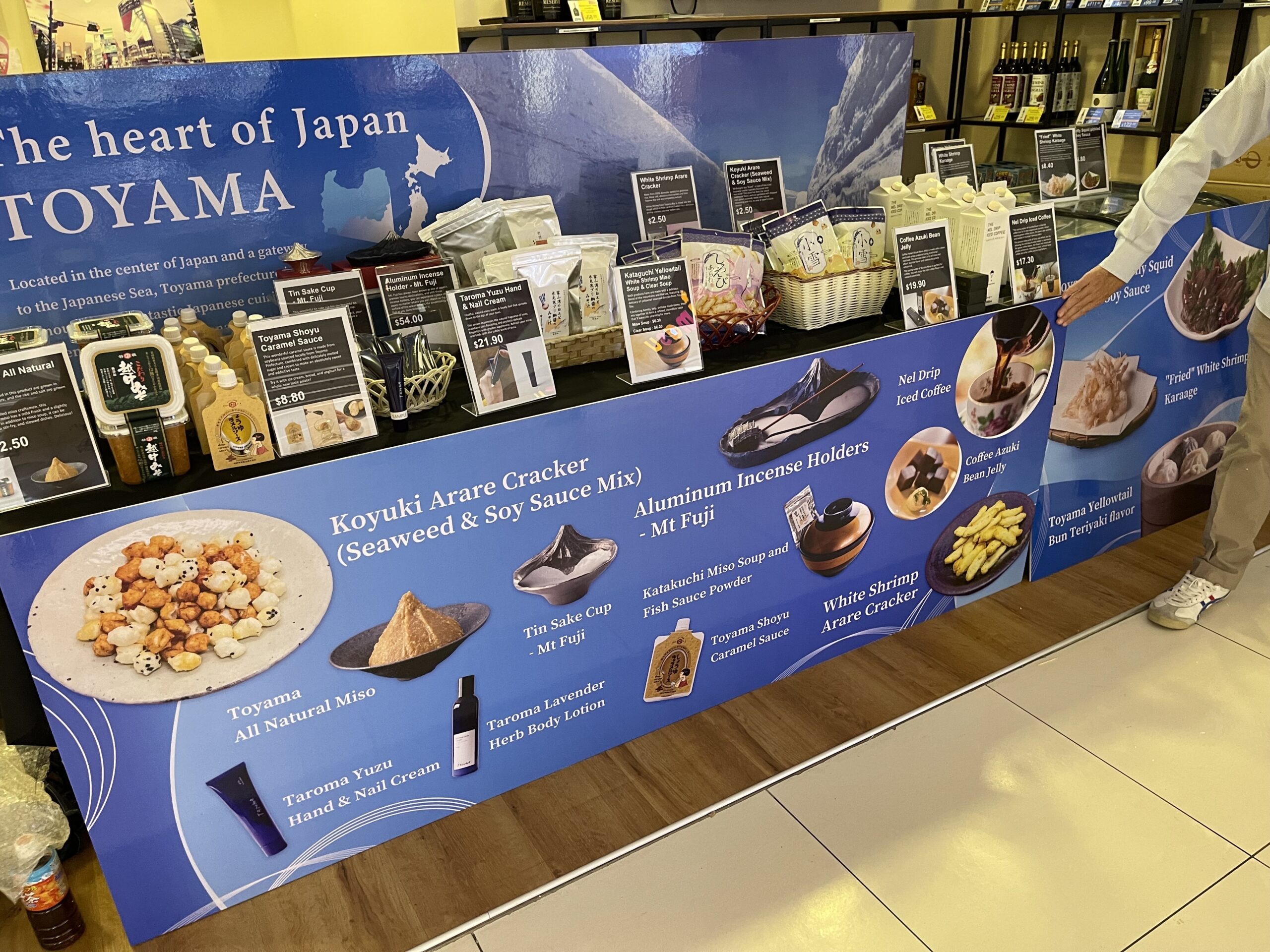 This is the 2nd collaboration between ABC HORIZON and Toyama Prefecture, and ABC HORIZON is proud to showcase a brand-new marketing event – "Toyama: The Heart of Japan" Once again, for the period of September 2023. The event brings in products directly from Toyama, showcasing various items from foodstuffs to cosmetics, advertising to Singaporean locals and tourists.
The event has been an excellent success, with guests visiting the exhibition of Toyama products at HIS Singapore – located at 100AM in Tanjong Pagar. We are always looking forward to collaborating with others on hosting events, big or small. If you are a private company, or government representative looking to host an event like this, please feel free to contact us for more information!
ABC HORIZON hosts "Taiken Day" at OWIS Singapore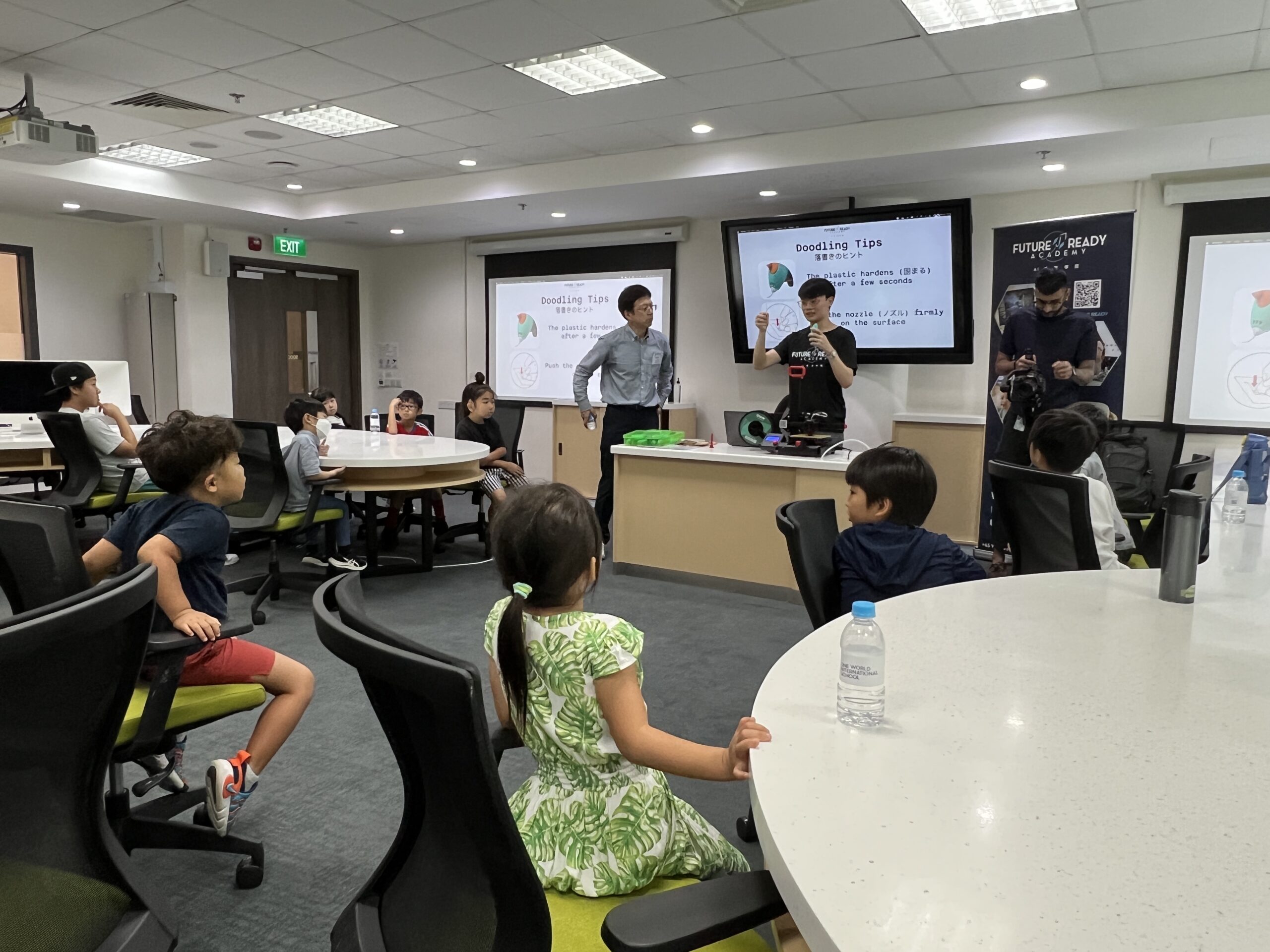 ABC HORIZON was proud to work with One World International School (OWIS) on a brand-new marketing event – "Taiken Day", the first of its kind in Singapore for OWIS. The event invited Japanese families in Singapore to come to Global Indian International School, a school adjacent to the new campus for OWIS.
This event was an intimate, small-group event for the families to see and experience the school first-hand, and learn more about the school from a different perspective, unlike traditional seminars and school fairs. ABC HORIZON was also on hand to help with translation and consultation in Japanese during the event.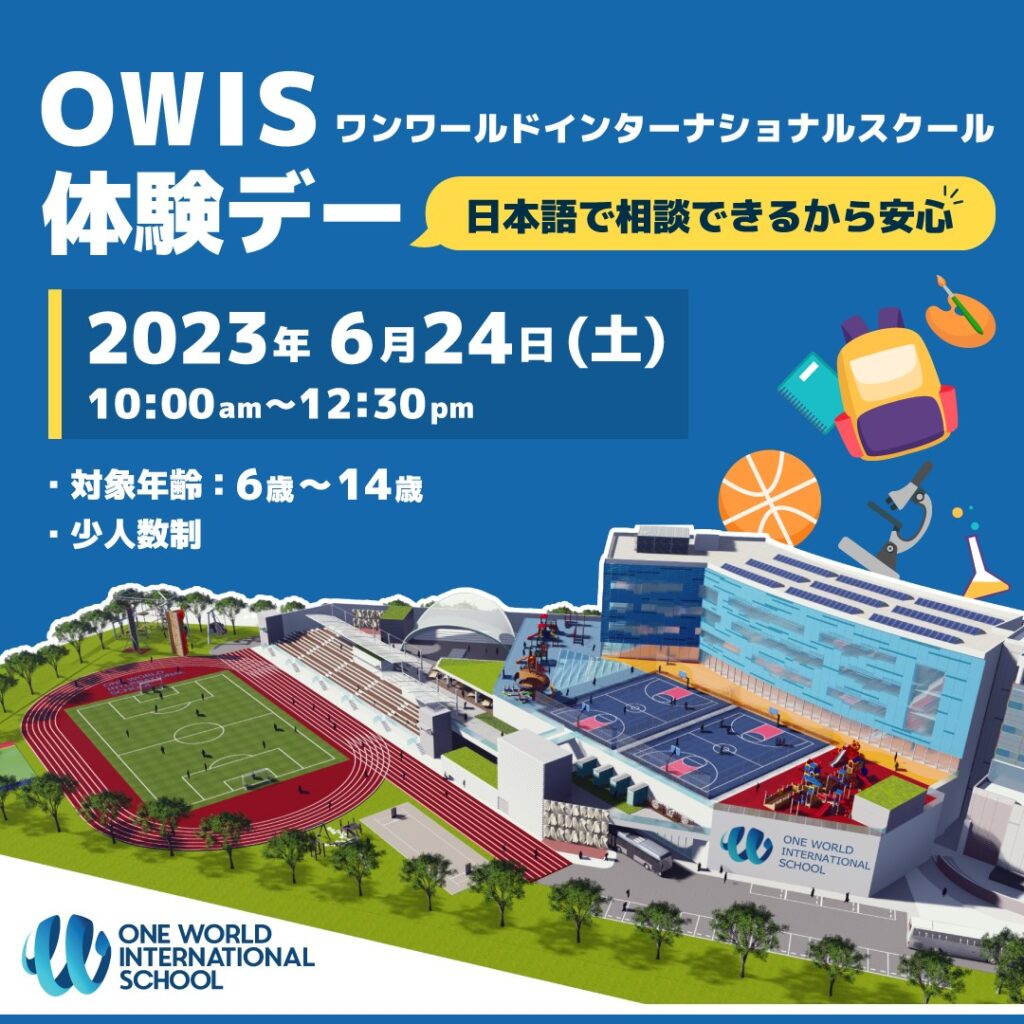 The event was a strong success, with a large number of Japanese families attending Taiken Day with their children in tow. ABC HORIZON hosted a workshop to entertain the children, while the parents attended a presentation on OWIS and the benefits of taking their children to their school in the future.
We plan to host more events and partner with more International Schools in the future, to tap our strong relationship with the Japanese-Singapore community, as well as the overall International School Community at large! Stay tuned for more information on events and updates on our works.
ABC HORIZON Hosts "Tamago" Egg Tasting & Promotional Event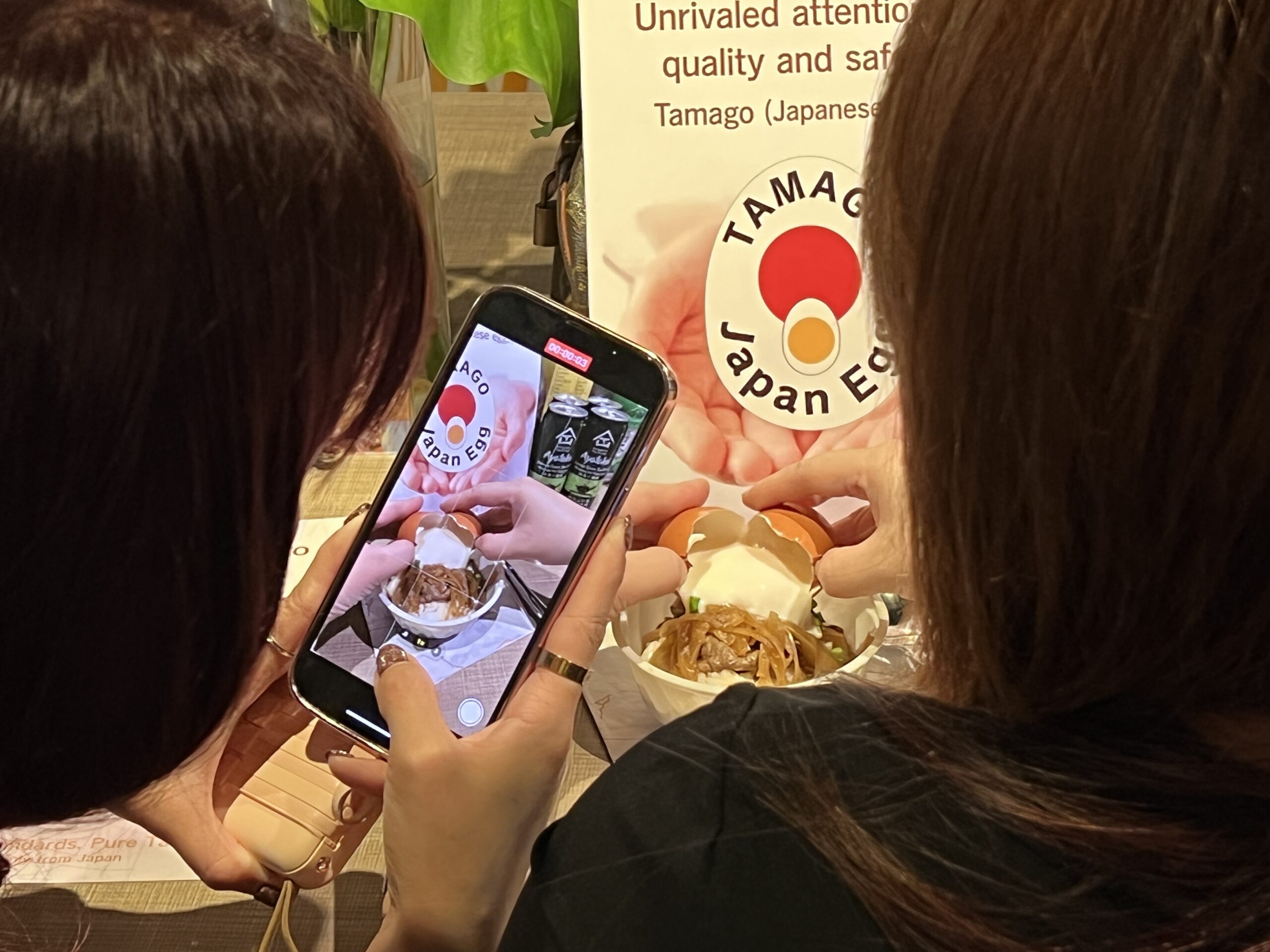 ABC Horizon was honoured to host and manage an event on behalf of the Maruto Egg Circulation Group (MEC), a partnership between Chiba Prefecture and MEC Foods. We prepared a tasting and promotional event at Commune Kitchen in Singapore for media and food industry representatives, introducing Japanese egg exports and promoting use of egg in Singapore.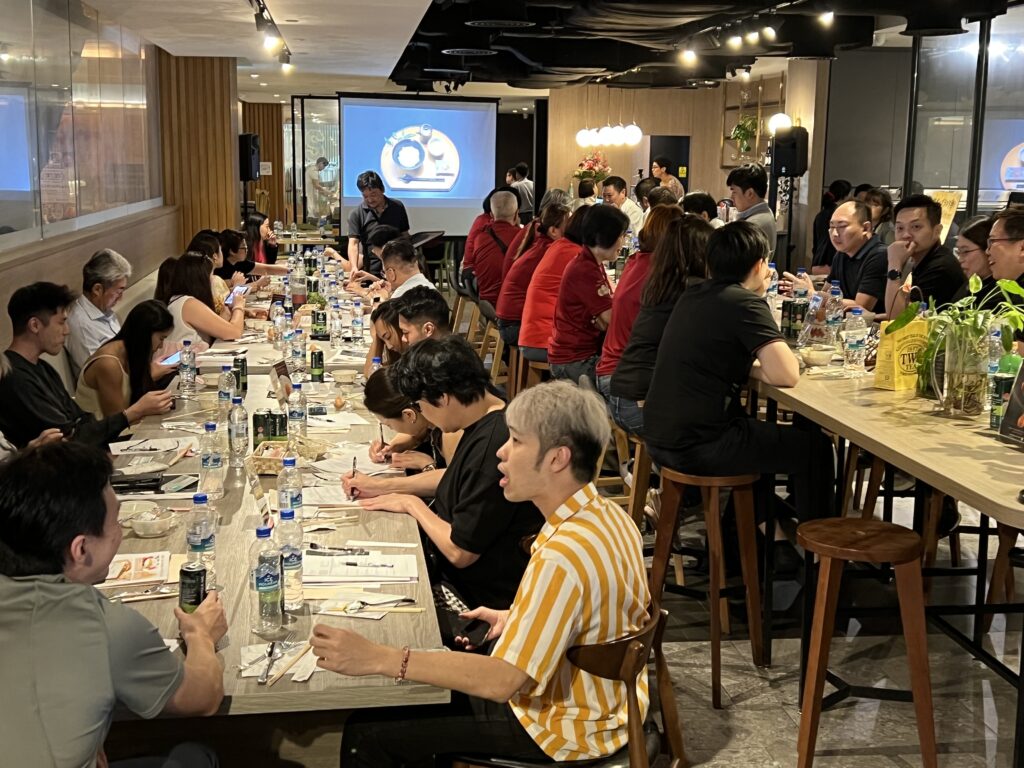 The event was a great success, with attendees greatly enjoying the taste of Japan's world-class eggs. News regarding the event was also covered by several local and overseas publications, including Yahoo Finance, AsiaOne, and SG Magazine.
We are always looking forward to collaborating with others on hosting events, big or small. If you are interested in hosting an event like this with us, please contact us for more information!
Official press release can be found here