ABC HORIZON works to promote Toyama at HIS Singapore!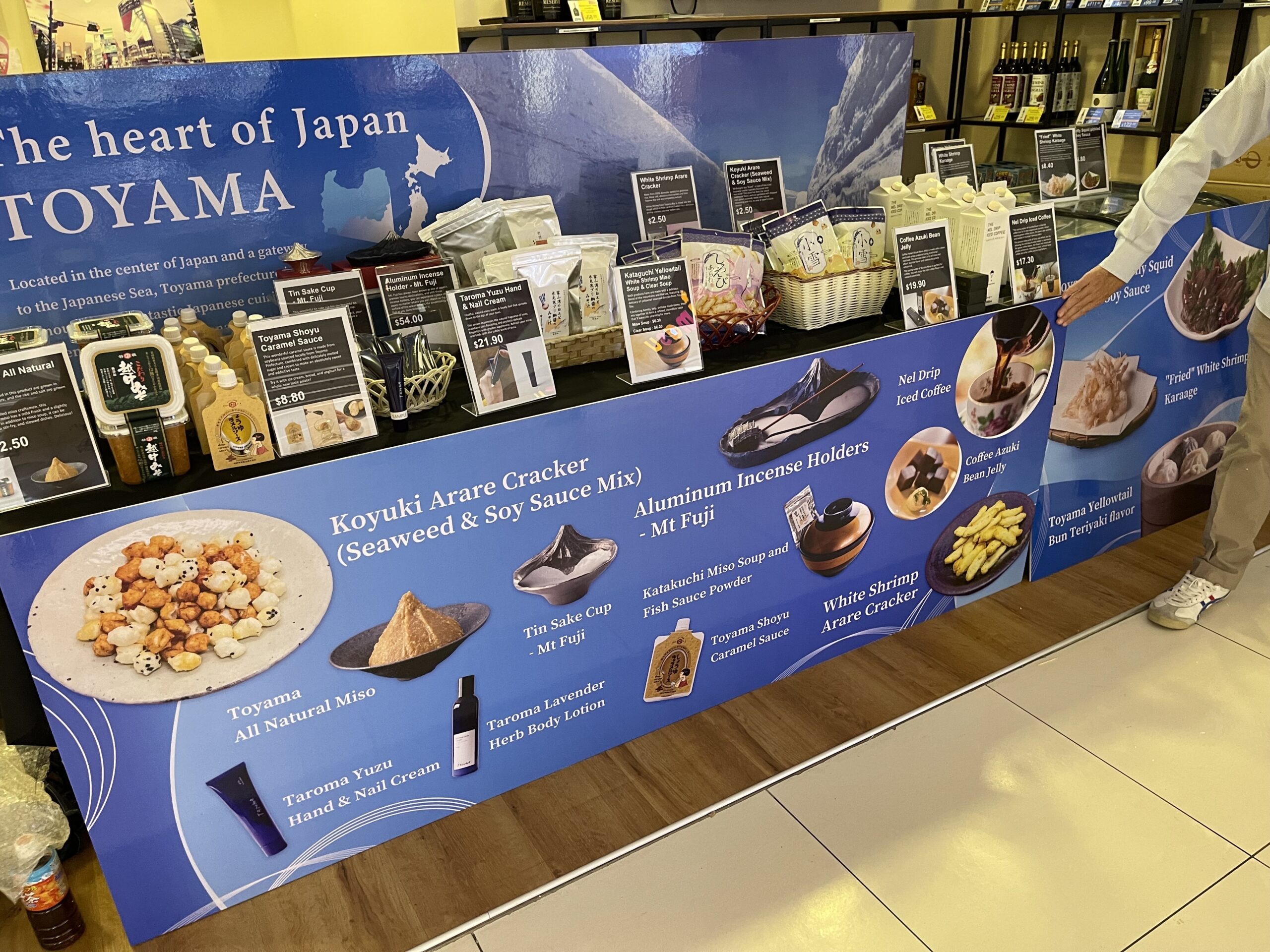 This is the 2nd collaboration between ABC HORIZON and Toyama Prefecture, and ABC HORIZON is proud to showcase a brand-new marketing event – "Toyama: The Heart of Japan" Once again, for the period of September 2023. The event brings in products directly from Toyama, showcasing various items from foodstuffs to cosmetics, advertising to Singaporean locals and tourists.
The event has been an excellent success, with guests visiting the exhibition of Toyama products at HIS Singapore – located at 100AM in Tanjong Pagar. We are always looking forward to collaborating with others on hosting events, big or small. If you are a private company, or government representative looking to host an event like this, please feel free to contact us for more information!
ABC Horizon partners with Datagrid Inc's State-of-the-art AI Tech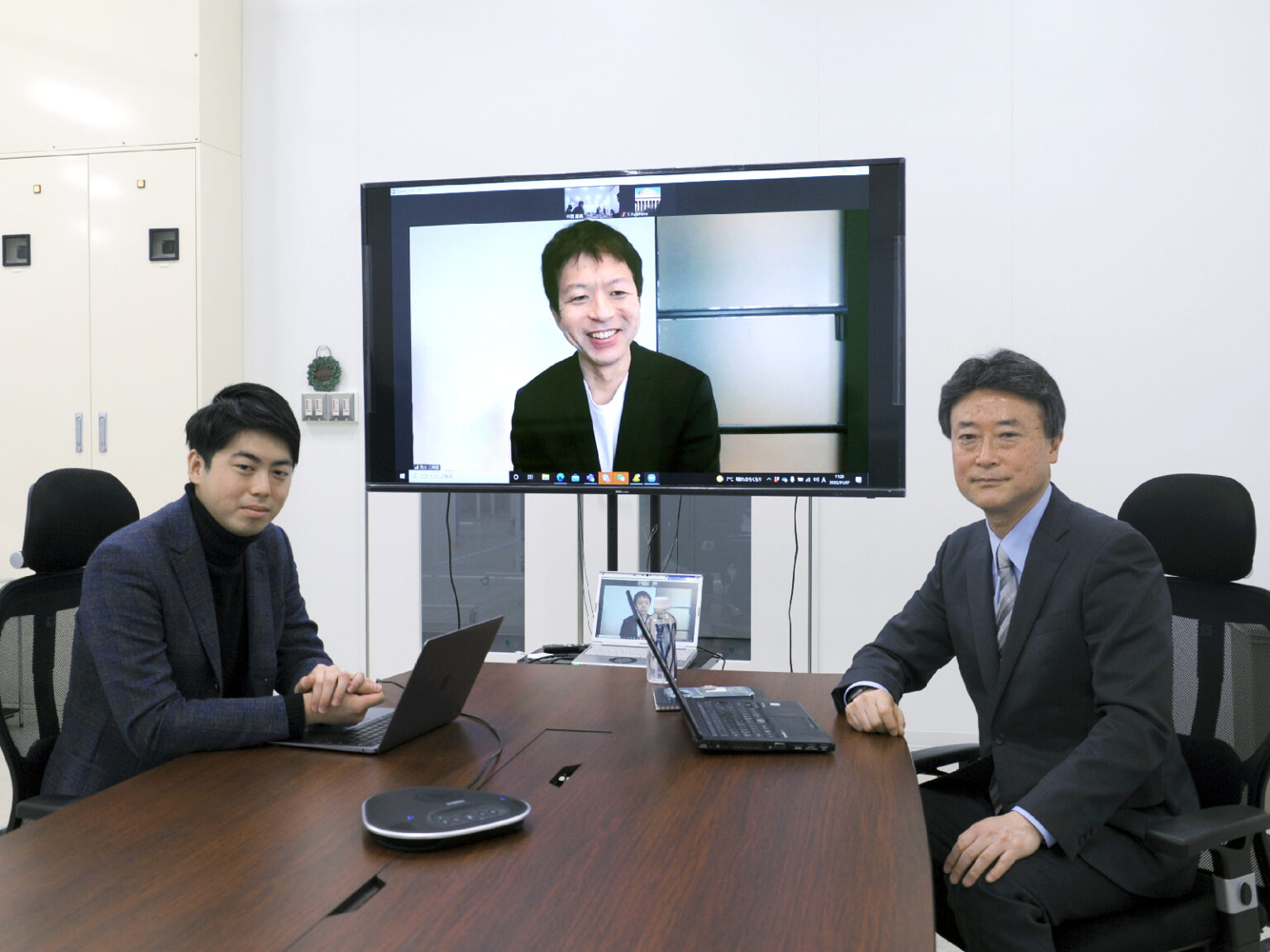 ABC Horizon is proud to announce a strong business matching with Datagrid Inc., a cutting edge AI company headquartered in Kyoto University.
The coronavirus pandemic gave us many challenges, especially regarding shooting events or projects with large numbers of people. However, our Managing Director, Mr. Nara worked with the Asian Business Creation Platform (ABC Platform) to search for a solution to this problem.
The platform introduced us to Datagrid Inc., which used synthetic AI technology to create a service called "digital human generation". By utilising this tech, we were able to overcome the above issues, and create a photo thanks to the power of AI.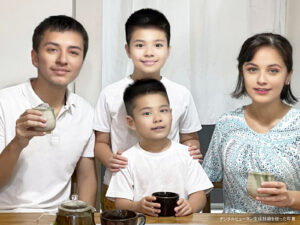 We are now working with Datagrid Inc. to open up further business opportunities in Singapore and Southeast Asia – especially in regards to "virtual fitting", which is new tech that allows users to virtually try-on clothes. Keep following us for further updates on the latest innovations!
Datagrid's website can be found here. Japanese news release can be found here.
ABC Dream Ventures Invests in Chikaku, an Age Tech company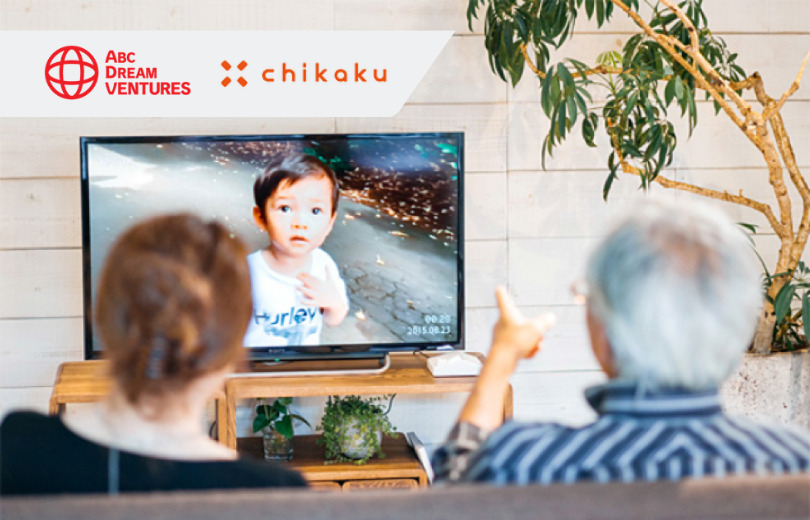 Helmed by President Goro Ishizaki, ABC Dream Ventures, Inc., recently invested in Chikaku Corporation. Chikaku is an age tech company that develops elder-centric solutions, promoting DX (Digital Transformation) for the elderly.
Through its venture investment fund – ABC Dream Fund No. 2 Investment Business Limited Partnership, ABC Dream Ventures, Inc. made the investment. It is proud to propel Chikaku Corporation in developing Mago Channel, a smartphone-to-Television content sharing service. Mago Channel enables users to directly send videos and photos via smartphone applications to their parents or grandparents' TV sets. This in turn simulates the experience of living together with family for the elderly, who may live apart from family.
This service is in line with Chikaku's mission of "Seniors First" and is strongly supported by a growing number of users, those age 50 to over 100 years old. The growth of Mago Channel has also tripled over the past year.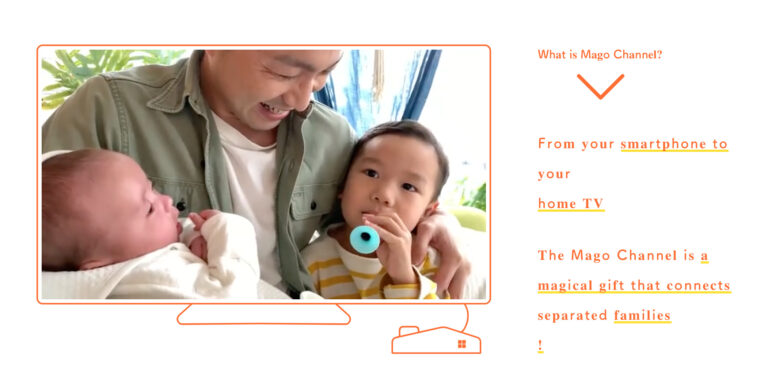 Future Collaboration
An extension of TV functions, Mago Channel has the potential to develop varied services in the future, such as monitoring of the elderly, travel content, and e-commerce. ABC Group will continue to develop new services that enrich the lives of the elderly by seeking collaborations between existing businesses and Chikaku.
ABC Horizon recognises and believes the future lies in deep-tech solutions, hence is always on a lookout for potential partnerships. Here are some of the recent collaborations we have embarked on in the deep tech arena, namely with Brainpool and Sentient.
The Asahi Broadcasting Group and Quan – Business Alliance in Southeast Asia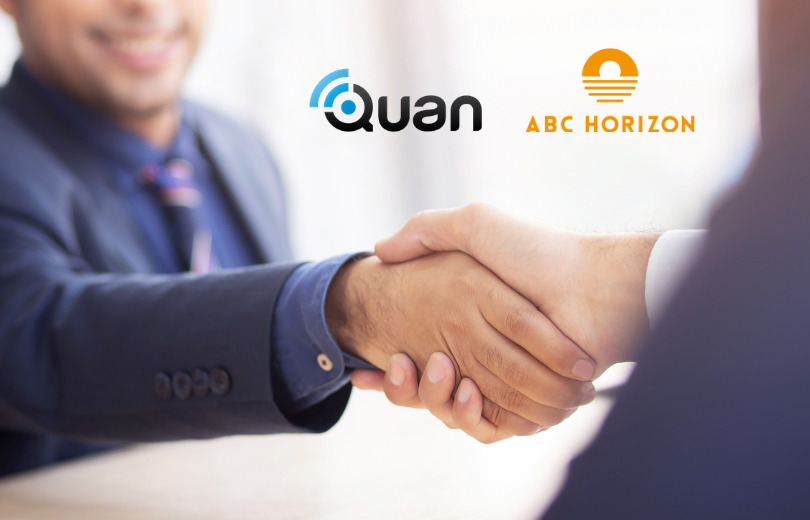 The Asahi Broadcasting Group and Quan have started character-based marketing support for companies in Southeast Asia
Asahi Broadcasting Group's ABC HORIZON PTE.LTD. (Location: Singapore Representative: Osamu Nara, hereinafter ABC Horizon) and Quan Co.Ltd. (Location, Shinjuku-ku, Tokyo: President and Representative Director: Kazuhiro Mizuno (hereafter Quon) formed a business alliance as of August 18 2020.
Through the strategic utilization of the popular character of Quan, this alliance aims to support the marketing activities of companies with remarkable economic growth in Southeast Asia such as Thailand and Vietnam, which have entered or are considering expanding into Japan.
Background of the Business Alliance
Originating from the Asahi Broadcasting Group, ABC Horizon is a team geared with knowledge and competence in both the domestic and international business arena, situated in Singapore. ABC Horizon has been active in supporting Japanese companies entering the Southeast Asian market, and businesses expanding into Japan, contributing to the overall advancement of the Japanese market.
Quan on the other hand, possesses well-recognized characters in both Japan and Southeast Asian countries, developing "stickers" on chat services such as LINE, and distributing video content on SNS, to support its clients' marketing activities involving the employment of its characters. Notably in Vietnam, downloads of Quan's original character "stickers" across Facebook Messenger and local chat service "Zalo", has exceeded 450 million as of May 2020.
Brought together with the common goal of supporting the expansion of local services by Japanese companies and administrative agencies in Southeast Asian countries, capabilities were pooled together and a business alliance between the 2 companies was formed.
Details of the Business Alliance
(1) Marketing support of local corporation
"Zalo" – a chat application developed by Vietnamese IT company VNG, is used by over 70% of Vietnamese, and has become an indispensable tool for communication in the local community. To effectively communicate and build relationships with users (consumers) , "Zalo" has quickly seen itself transition into an essential tool in corporate marketing activities. In this social space, ABC Horizon and Quan support businesses' SNS marketing efforts by activating communication between the brands and users through continuously transmitting "stickers" and content that uses its characters.
(2) Support of Content Marketing through SNS
As the usage rates and popularity of Facebook, Instagram, and YouTube soar across Southeast Asian countries, we recognise the need and are able to support the content marketing activities on these SNS platforms.
(3) Marketing Support through Offline Measures
In the event that an on-site event is hosted, we will support offline marketing of the brand through the usage of Quan's original characters' mascots where needed.
For more information on this recent partnership and to learn more about Quan's proven effectiveness in its character employment as a marketing tool, please view the official press release below.
ASEAN–JAPAN Television Festival 2017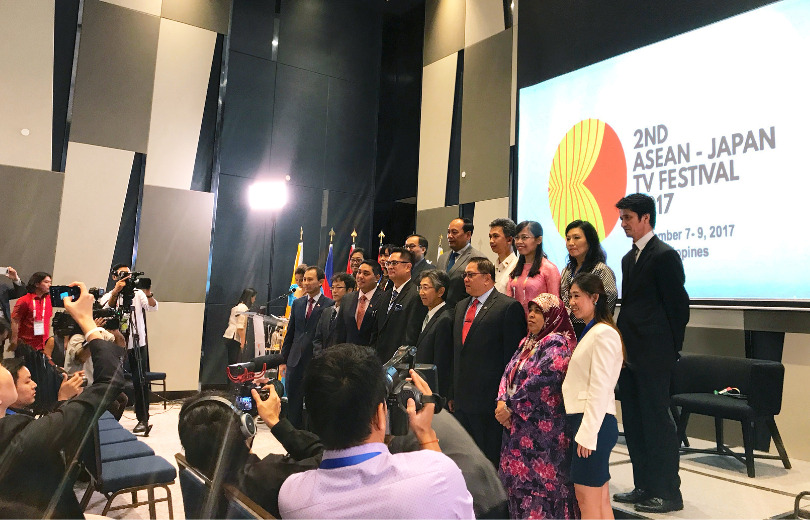 This year is the 2nd time for the event to be held. The thema is "Strength ASEAN-JAPAN Cooperation in Television".
ASEAN – JAPAN Television Festival has been organized with a view of strength cooperation and staying relevant to the ever-changing landscapes of the broadcasting industry. It aims to deepen mutual cooperation between ASEAN and JAPAN in the areas of TV production, program exchanges, and technological development.
The representative of broadcasters from ASEAN and Japan shared meaningful information on new technologies, and connected through the initiation of potential ideas for future cooperation.
At the event, there were several beneficial workshops to discuss ways in which we can develop the new program. Each country overviewed the circumstances of TV industry they have faced, and how they are treating and co-existing alongside new media – commonly understood as 'internet media'.
ABC HORIZON has build a strong relationship with broadcasters in ASEAN, and we are well-equipped and excited to work with them for future businesses!.