Singapore's Largest International Education Fair!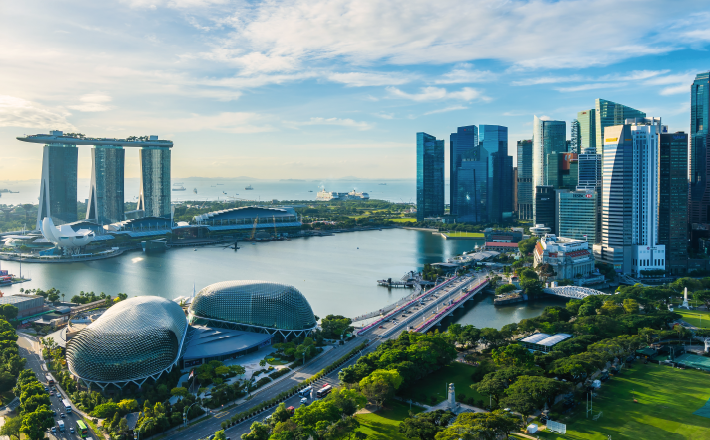 ABC Horizon is collaborating with Spring, a Singapore-based global education information agency, to hold an international school fair.
9 famous international schools in Singapore will participate and we will respond to your questions individually at panel discussions and booths with Japanese translation.
In the beginning, we will send you a video made by our partners at Spring. These videos are essential for you to refer to, such as the merits and considerations of international education, and the points for choosing an international school.
There will also be an International School alumni consultation corner at the venue, where you can ask for a first-hand experience!
<Day> October 28th 2023 (Sat) 13:00 – 17:30
<Venue> Japanese Association Ballroom, The Japanese Association, 120 Adam Rd, Singapore, 289899
Participation and admission is free, and non-members of the Japanese Association can attend. All attendees can receive original goods from Asahi Broadcasting's popular original character on a first-come, first-served basis (Only while stocks last).
<Content>
12:30 – Entry starts
13:00 – 13:10 – Opening hours
13:10 – 14:00 – Talk session by Spring Editor-in-Chief & Deputy Editor-In-Chief (Pre-Recorded)
13:30 – 14:00 – Panel discussion by 1st set of exhibiting schools – Global Indian International School, One World International School, XCL American Academy, XCL World Academy.
14:00 – 14:30 – Panel discussion by 2nd set of exhibiting schools – Australian International School Singapore (AIS), Canadian International School, ISS International, Stamford American International School.
15:00 – 16:00 [Broadcast from Tokyo Hall] Panel discussion "Choices to continue education (including after returning home)" Featuring: Children's Academy Representative Charles Kanussen.
– The "International Education Fair Tokyo" is held on the same day, and at the venue, there will also be an introduction video screening of the inter-school events that will be exhibited in Tokyo.
[Individual Booth Consultation]
13:00 – 17:30 Individual consultation at booth
– There is a limited number of seats in the seminar venue, so in case of a large number of participants, you may have to stand to engage with your schools. Please take note of this in advance.
Place to pre-register
https://forms.gle/5ZTMrWUWLUzUTujV9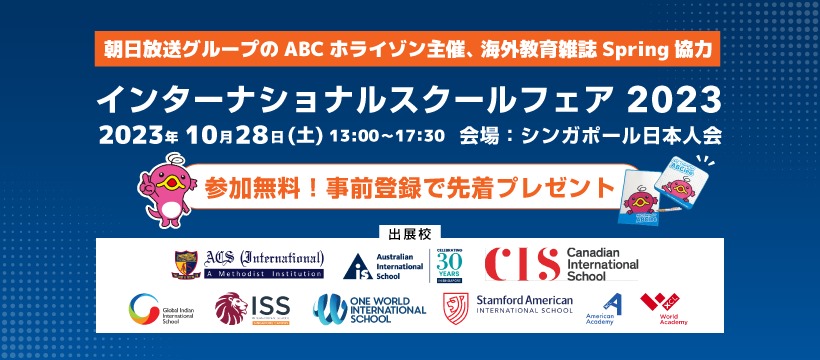 ABC HORIZON hosts "Taiken Day" at OWIS Singapore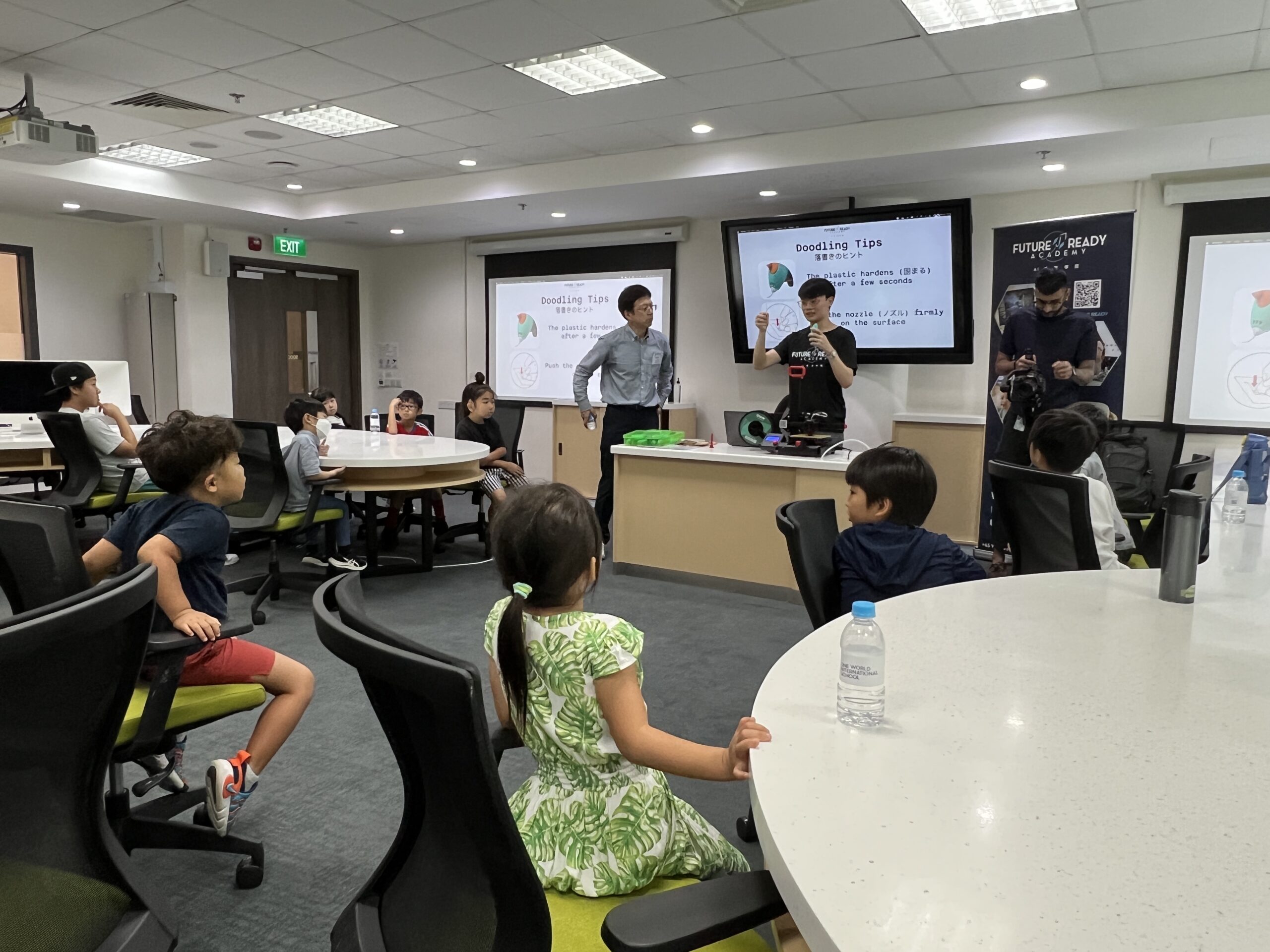 ABC HORIZON was proud to work with One World International School (OWIS) on a brand-new marketing event – "Taiken Day", the first of its kind in Singapore for OWIS. The event invited Japanese families in Singapore to come to Global Indian International School, a school adjacent to the new campus for OWIS.
This event was an intimate, small-group event for the families to see and experience the school first-hand, and learn more about the school from a different perspective, unlike traditional seminars and school fairs. ABC HORIZON was also on hand to help with translation and consultation in Japanese during the event.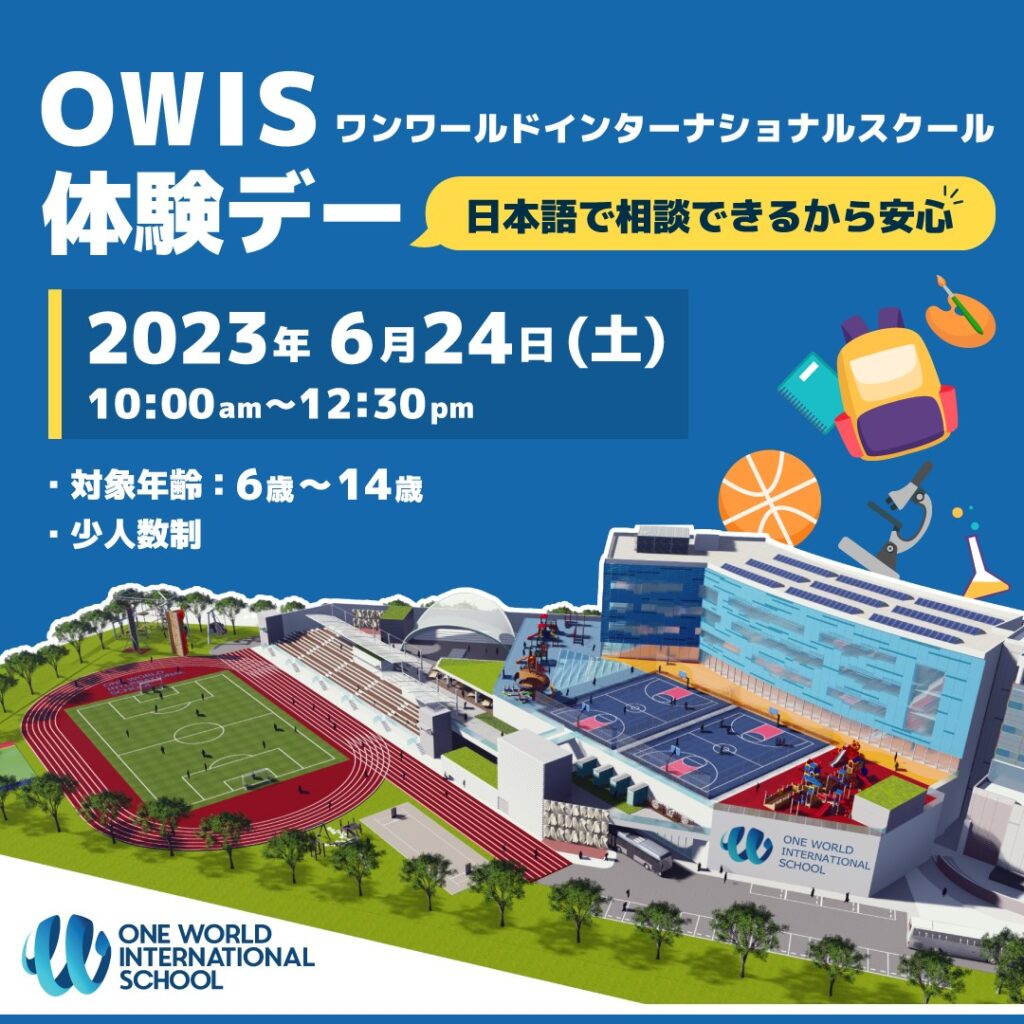 The event was a strong success, with a large number of Japanese families attending Taiken Day with their children in tow. ABC HORIZON hosted a workshop to entertain the children, while the parents attended a presentation on OWIS and the benefits of taking their children to their school in the future.
We plan to host more events and partner with more International Schools in the future, to tap our strong relationship with the Japanese-Singapore community, as well as the overall International School Community at large! Stay tuned for more information on events and updates on our works.
Takasaki Pop-up Store is Back!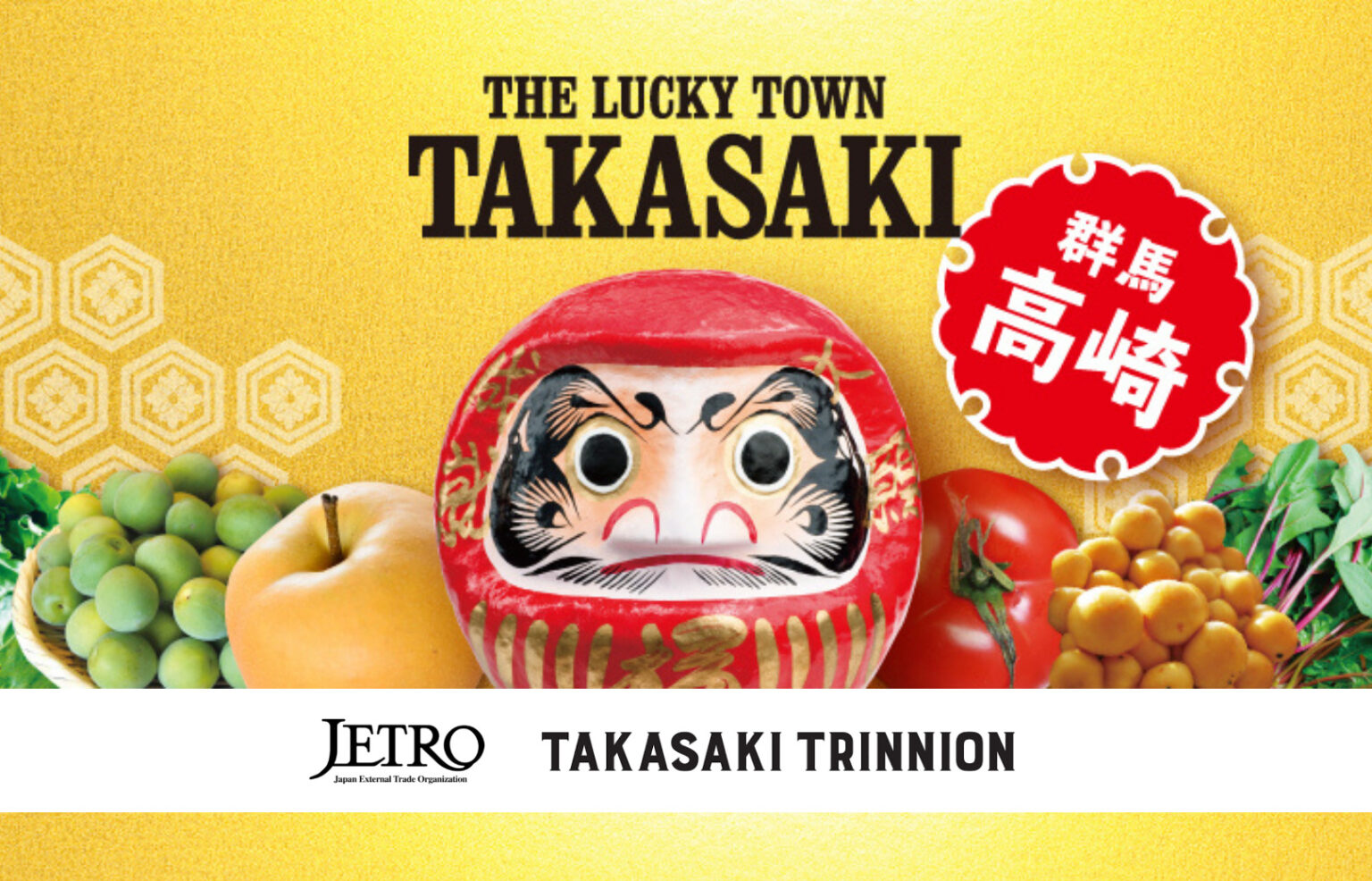 Following the encouraging response from the Singapore market towards the past 2 series of Takasaki Pop-up Store (held in Takashimaya and Isetan Scotts), we are back for another run!
This time, the Takasaki Pop-up store is hosted at Every , Potong Pasir outlet. For those who are fans of Japanese products, you may be familiar with Every – a Japanese'Konbini' (convenience store) concept store in Singapore. Featuring a myriad of Japanese products and cooked food items, you will definitely be able to reminisce about your Japan travels and satisfy Japanese food cravings here.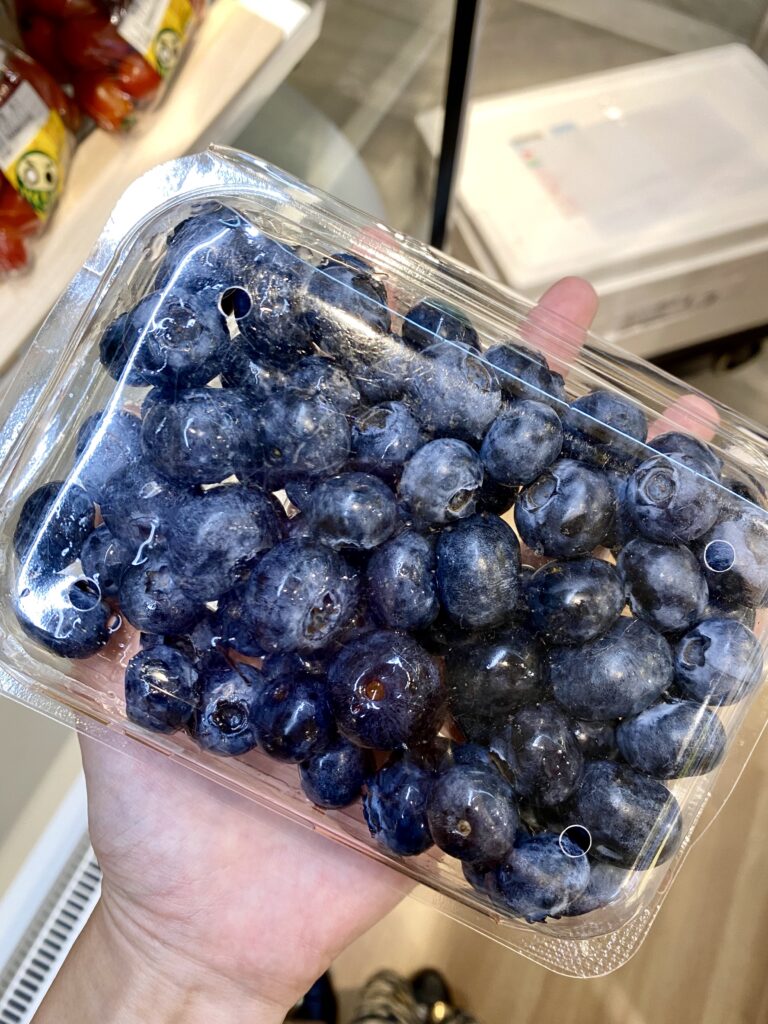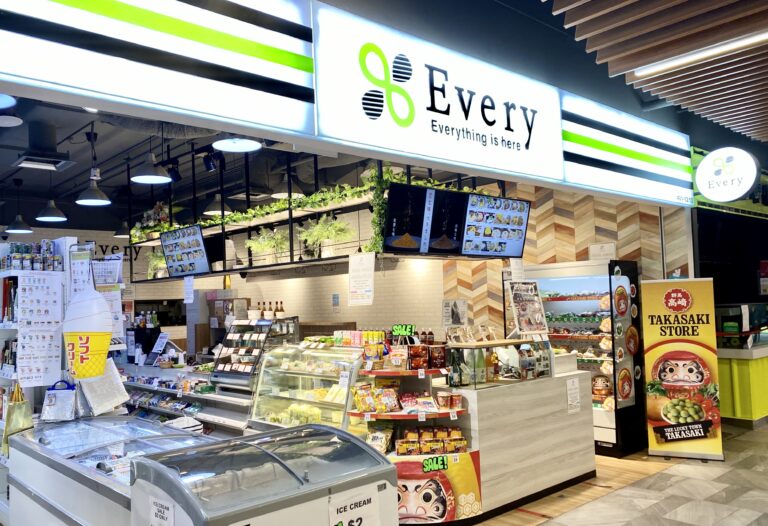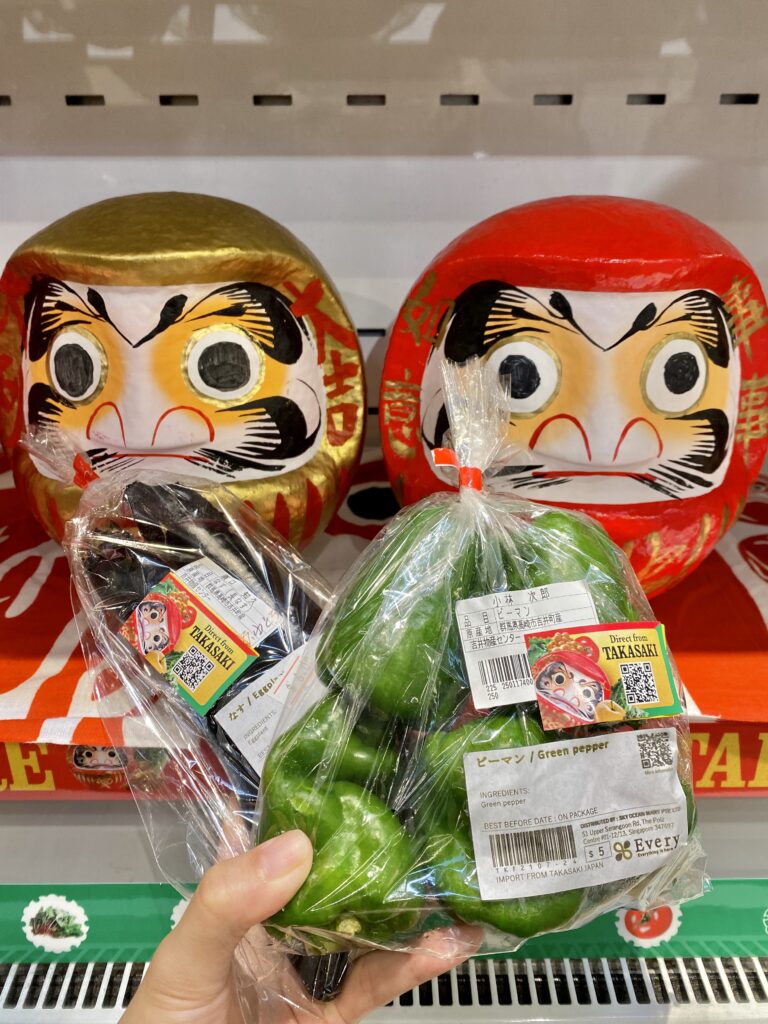 Dubbed 'The Lucky Town of Takasaki', and also fondly known as the Kingdom of Vegetables , the Takasaki Pop-up store offers you the freshest fruits and vegetables air-flown straight from Takasaki, Japan on a weekly basis! Available only from now till 1 October 2021, these seasonal produce are both healthy and delicious (many are pesticide-free!) It is definitely worth a trip down with your friends and family to give them a try!
We look forward to your support and hope to see you there!
We will be sharing more information regarding the Pop-up store on the newly launched Takasaki Trinnion Facebook and Instagram pages, so follow them to get first dibs on promotions and live updates.
To learn more about our promotional activities with Japan External Trade Organization (JETRO) regarding Takasaki city, check out our entry here .
ABC HORIZON undertakes Position as Tokyo Conventions & Visitors Bureau SG Representative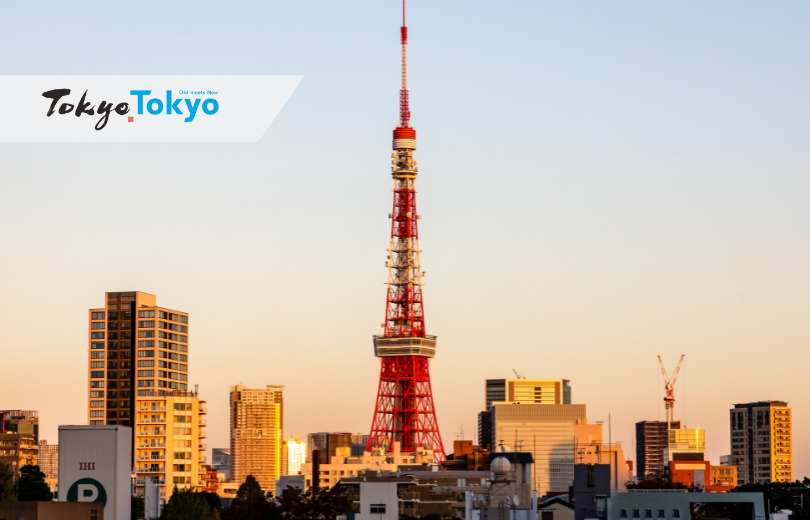 In April 2021, ABC HORIZON officially undertook the title of Singapore Office Representative for Tokyo Conventions & Visitors Bureau. The team of Team Leader Koshi Nikaido and Project Managers Tomoko Nakanishi and Jasmine Tan.
As the Singapore representatives of Tokyo city, our team undertakes the main responsibility of promoting Tokyo as a top tourist destination to Singaporeans. We strive to complement the overall marketing of the city and position ourselves as a central point of support in the local travel industry.
Following the appointment of the new role, our team plans to work closely with travel partners and agents to deliver the consistent promotion of Tokyo city. We have connected with several Travel partners to explore potential collaboration opportunities post-pandemic. The safety of all consumers and Their preferred accessibility to Tokyo related information remain a top priority in our work. Thus, it was a natural decision that our current plans gravitated towards strengthening Tokyo's presence online.
Some of the collaborative efforts with regard to beefing Tokyo's visibility online revolves around delivering a strong, convenient digital experience for the Singapore market.
In line with this angle, TokyoJalanJalan has also recently included an expansive Outdoor-focused category of content. This is geared towards providing relevant travel bites to concerned travelers regarding the typically high-density of Tokyo city. Although nature and scenery may not be at the top of most of our minds when we think of Tokyo, we are excited to introduce a new side of the city in our upcoming plans!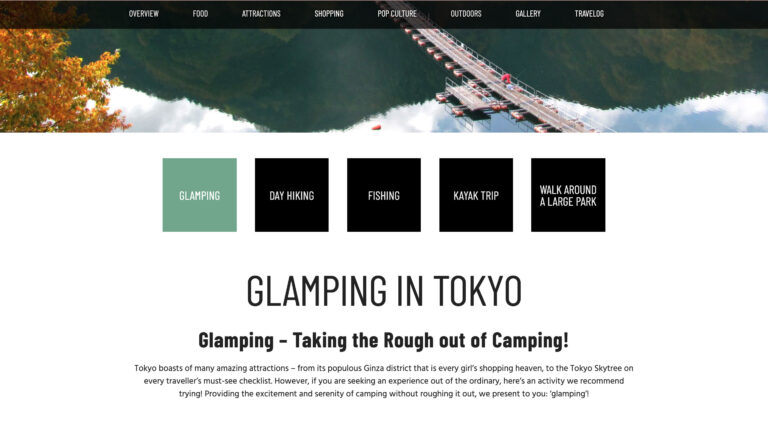 Despite events mostly being put on hold, our team is still keeping open discussions for potential scaled-down onsite events. If you are in the Travel / Media industry and would be keen to work with us in the promotion of Tokyo city, kindly drop us a message .
English