ABC Horizon is proud to announce a strong business matching with Datagrid Inc., a cutting edge AI company headquartered in Kyoto University.
The coronavirus pandemic gave us many challenges, especially regarding shooting events or projects with large numbers of people. However, our Managing Director, Mr. Nara worked with the Asian Business Creation Platform (ABC Platform) to search for a solution to this problem.
The platform introduced us to Datagrid Inc., which used synthetic AI technology to create a service called "digital human generation". By utilising this tech, we were able to overcome the above issues, and create a photo thanks to the power of AI.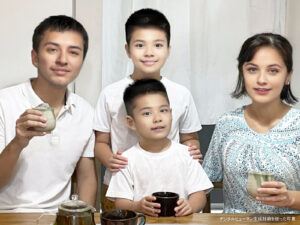 We are now working with Datagrid Inc. to open up further business opportunities in Singapore and Southeast Asia – especially in regards to "virtual fitting", which is new tech that allows users to virtually try-on clothes. Keep following us for further updates on the latest innovations!
Datagrid's website can be found here. Japanese news release can be found here.